Written by: Jeff Veillette
September 16, 2023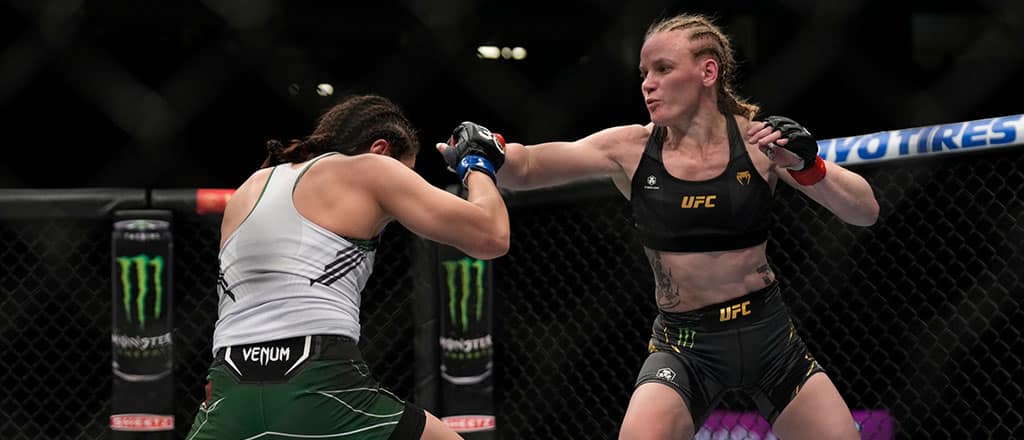 Earlier this week, I began to drift off to bed the same way that I often do – with SportsCentre on n the background, letting me know what I'd missed and what was coming. Suddenly, I'd heard them talk about UFC coming up on Saturday night, and I'd immediately perked up. Was UFC 294 already upon us? We've seen tight turnarounds, but there was no shot we were getting events in back to back weeks, right?
The answer, of course, was no. Islam Makhachev and Charlies Oliveira still have a little over a month before their rematch in Abu Dhabi. What instead was being promoted was UFC Fight Night. No big deal, I thought, back to bed. But then I realized – we don't talk very much about Fight Night or any of the other spinoff cards. Many others don't know the difference. So why not break that down a little? So here we are.
Alexa Grasso to defeat Valentina Shevchenko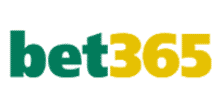 -170
What's The Difference Between UFC Fight Night and Numbered UFC?
In a weird sense, there isn't a defined difference from the perspective of the actual events. There are lots of up-and-comers who build up their reputations through Fight Night, but there are just as many veterans keeping themselves active, be it as journeymen / journeywomen or even some mainstays on the main events coming "down" to keep active.
You can't really point to the venues either. Often, UFC will used their closed off Apex venue in Las Vegas, but other times they'll bring Fight Night to full-on venues and still draw decent crowds. September 2nd's Fight Night in France, for example, drew just 2500 fewer fans than UFC 293 on the 10th.
The biggest differences are in the fact that the headlining matchups are saved for the big events, that the Fight Night events are more frequent with a bigger pool of fighters to draw from, and that they're not on pay-per-view, making them much more accessible to the average fan. The contract has changed over time, but presently, you can watch Fight Night events on ESPN+ in the US. In Canada, TSN and TSN+ are your best options.
Fight Night isn't the only "spinoff" event either. UFC on ESPN and UFC on ABC provide a similar format that allows the promotion to get onto network television.
Because of these three side-promotions, there are significantly more UFC betting and viewing opportunities than many realize. For example, since the beginning of the calendar year, we've had eleven numbered UFC events, but we've also had 32 events in total, including ten Fight Nights, nine ESPN events, and two ABC events.
Should I Watch UFC Fight Night?
If you're a UFC fan, or someone looking to get more knowledgeable about the promotion, Fight Night is likely worth your attention, especially if you already have TSN+ or ESPN+. On top of carrying much of the same entertainment, it's a good way to keep up to date with the second and third layers of current fighters, and with up and coming stars.
At worst, if you're a fan of what goes on the octagon, it's a way to enjoy another Saturday night. At best, it's a great way to have your finger on the pulse for when fighters make their way to numbered events.
Should I Bet on UFC Fight Night?
This one is up to you. Books like bet365 do carry UFC Fight Night events, even highlighting them as featured events on the weekends of the fights. You'll get most of the same variety in options – straight up, results by round, result by type of finish, and other props – as you would for a numbered event.
The difference here will largely be in familiarity, both for yourself and the books. If you're the type to go in somewhat blind to a card, this likely won't be of huge concern to you, though if you're the type to go in having done your research, maybe it's worth watching a couple of Fight Night cards first to get a feel for it. Or maybe you continue to lead with the numbered events, but Fight Night becomes part of your preparation process for them.
Whichever path you choose, integrating it into your schedule will help in making you a sharper UFC bettor, through practice or preparation.
Tonight's Card
Similar to numbered UFC events, there are five fights on the main card tonight, and six preliminary bouts. A lot about tonight's event reminds of the previous point about this not just simply being "the minor leagues" of UFC.
For example, Tonight's Fight Night will be taking place at T-Mobile Arena in Las Vegas, so the crowd will be full, loud, and rocking the house.
As well, the headliner is fit for a numbered event. Alexa Grosso will be taking on Valentina Shevchenko in a Women's Flyweight Championship rematch, after the former defeated the latter at UFC 285. Just before them, Kevin Holland and Jack Della Maddalena will be facing off, providing for another bout with two fighters who have been on a numbered card in 2023.
In other words, if you're looking for MMA betting action tonight, it's there for the the taking!
FavouriteOddsOddsUnderdogValentina Shevchenko-170+140Alexa GrassoJack Della Maddalena-138+110Kevin HollandRaul Rosas Jr.-700+500Terrance MitchellDaniel Zellhuber-275+225Christos GiagosFernando Padilla-275+225Kyle Nelson