September 14, 2023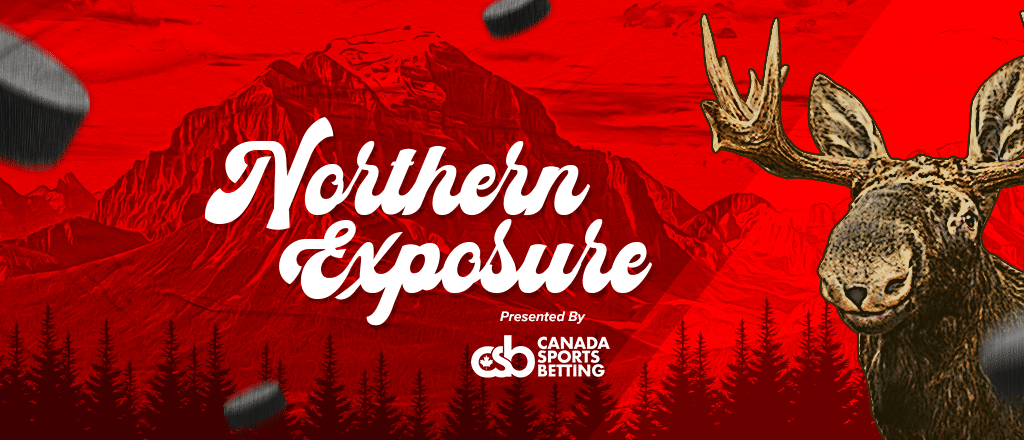 Each week, Canada Sports Betting recaps all the top sports betting and iGaming news in Canada, highlights the event of the week, and takes a look ahead at some of the most intriguing games to bet on over the weekend.
Our top stories this week
Event of the week
Boston Red Sox vs. Toronto Blue Jays – Sept. 15-17
After a poor showing against the Texas Rangers this week, the Toronto Blue Jays will be looking forward to a three-game series with the Boston Red Sox. The Jays find themselves one game back of a wild-card spot in the American League entering play Thursday, and they'll need a strong showing this weekend against a reeling Boston team that just fired Chief Baseball Officer Chaim Bloom ahead of a doubleheader with the New York Yankees on Thursday.
Toronto still has a 46% chance of making the playoffs with 16 games remaining despite dropping three straight games to the Rangers, according to FanGraphs. NorthStar Bets is giving the Jays +2000 odds to win the World Series and +105 odds to make the playoffs.
The Jays will exclusively play AL East opponents down the stretch, beginning with Boston on Friday. They're just 12-25 against divisional opponents this season.
The Jays are fading fast, with another crushing loss last night. This game is an absolute must to get their season back on track. Can they pull a rabbit out of their hat? @markasaxon with the preview: https://t.co/a7nWTWd0rQ
— Canada Sports Betting (@CANSportbetting) September 14, 2023
AGCO fines Woodbine Casino Owners
The Alcohol and Gaming Commission of Ontario has fined Ontario Gaming GTA Limited Partnership (Casino Woodbine) $80,000 following allegations of a cheat-at-play and dealer collusion scheme at Toronto's Woodbine Casino, the regulator announced Wednesday.
The Ontario Provincial Police Investigation and Enforcement Bureau, which is embedded within the AGCO, charged five people in April after allegations were made that an electronic craps dealer at the casino was in collusion with these five patrons. In addition to the OPP investigation, the AGCO's Regulatory Compliance Branch also conducted an in-depth investigation of the allegations and found that Casino Woodbine "failed to detect or take appropriate action on available information to prevent the cheat-at-play and dealer collusion scheme" in accordance with the Gaming Control Act, 1992.
In the release, the AGCO says that Ontario Gaming GTA Limited Partnership was cooperative during the investigations and is taking measures to ensure future compliance.
A new $1-billion casino resort, Great Canadian Casino Resort Toronto, opened its doors in June adjacent to Woodbine Racetrack.
theScore Bet's new fall ad campaign
Last week, Ontario-based theScore Bet launched a new creative ad campaign highlighting how theScore's news app and theScore Bet app complement each other to combine a seamless sports media and betting experience.
The campaign launched in conjunction with the new NFL season and features two, 30-second commercial spots that don't feature any athletes or celebrities that could appeal to minors, in compliance with the new AGCO advertising standards that will take effect in February.
theScore Bet worked in partnership with Toronto-based marketing agency Diamond on the campaign and the spots were directed by The Director Brothers, Ryan McNeely and Josh Martin.
Prior to launching theScore Bet in Ontario in April 2022, theScore's news app was already one of the most popular sports apps in Canada. Users scrolling news on the app have betting integrations that quickly allow them to log into their betting accounts and place wagers.
theScore Bet is a wholly-owned subsidiary of PENN Entertainment and is only available in Ontario.
The two new ads can be viewed below:
BCLC's annual report
The British Columbia Lottery Corporation's annual report for fiscal 2022-23 ending March 31, 2023 was released just prior to Labour Day.
A few of the highlights from the Crown Corporation's report include:
BCLC generated a record net income of $1,636 billion for fiscal year 2022/23, surpassing the pre-pandemic record net income of $1,415 billion set in fiscal year 2018/19.
Sports betting generated $39.02 million in revenue for the fiscal year.
Since 1985, BCLC has delivered more than $28 billion in net income to the province of B.C.
Under the Gaming Control Act, BCLC's mandate is to conduct and manage commercial gambling on behalf of the provincial government. BCLC is the only legal provider of commercial gambling and sports betting (PlayNow) in B.C.
BCLC is internationally known for its comprehensive and innovative responsible gambling program, GameSense. The Corporation also recently introduced enhanced ID measures at its casinos that now require all patrons to present a photo ID upon entry. IDs that are scanned by security staff are automatically checked against a database of individuals restricted from entering gambling facilities, like those enrolled in BCLC's Game Break program.
Thanks to our players enjoying world-class gambling experiences and the strength and growth of https://t.co/gAddEOCXTb, we delivered a record-breaking $1.6 billion in net income to the Province of B.C. last fiscal year!
Learn more about where the money goes and the impact it has… pic.twitter.com/HaRuaLOfGZ
— BCLC (@BCLC) September 1, 2023