September 17, 2023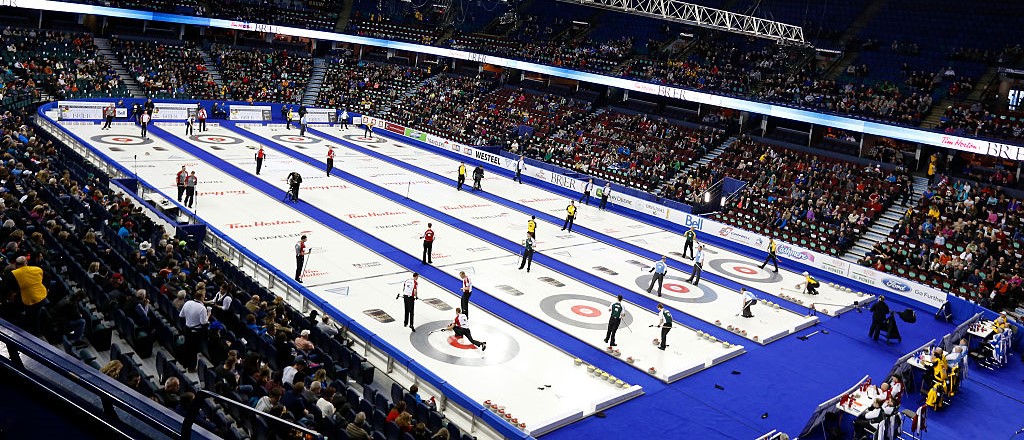 If you've turned on your TV in Canada to watch live sports lately, you've probably noticed a new bet365 ad during a commercial break. And, surprisingly, it doesn't feature Breaking Bad star Aaron Paul telling you all about the latest live odds for the particular game you're watching. The ad also doesn't have anything to do with popular North American sports like football, basketball, soccer, or hockey.
This new fall advertisement hones in on curling.
The global ad campaign is highly relevant to curling-friendly Canada, and you'll notice that the 60-second cinematic introduction to the new campaign doesn't feature any well-known actors or actresses, professional athletes, or celebrities. The rules surrounding iGaming advertisements will be changing in Ontario in February, and private operators, like bet365, will no longer be able to use celebrities or professional athletes in their advertisements that could appeal minors, unless they're delivering a responsible gambling message.
In the new ad, a relatively average curling throw triggers a cultural phenomenon, and the sport is rapidly elevated to the point where curling-mania takes over the world. The thrilling celebrations are meant to mimic the feeling and essence that bet365 portrays to its users.
"bet365 wanted a fresh new look and feel, something we were fully on board with," said Drummond Central Creative Director, Kevin Lynn, in a press release. "It's a concept based on a brilliantly simple idea – any sport can have an amazing moment. We wanted every sport to feel as epic as the Premier League, NFL or NHL."
The ad was filmed on location, and in studio, in Madrid, Barcelona, and Los Angeles over 21 days. "Never Ordinary" was directed by Academy's Jack Driscoll. It can be seen on the bet365 app, social media platforms, digital platforms, and TV.
"The sentiment behind this campaign is essentially a reminder for everyone that bet365 stands out from the crowd," bet365's Global Head of Brand Marketing, Chloe Shrubb, said while touting the operator's robust in-play betting experience. "It's unique in so many ways and it's absolutely Never Ordinary."
Responsible gambling messaging will also be incorporated into the new creative platform.
Many Canadians were already familiar with the bet365 brand and platform prior to the operator launching in Ontario's regulated iGaming market in April 2022, as it operated for many years in the grey market throughout Canada.
Although iGaming Ontario hasn't released any information regarding operator market share in Ontario in its quarterly market reports, it's widely assumed that bet365 is one of the preferred sportsbooks of Ontarians. In a 2022 Canada Sports Betting survey, 47% of respondents said they were aware of the bet365 brand and 19% said they had placed a sports wager with bet365. The operator ranked the highest in both of those categories in the survey.
For those interested, here's a behind-the-scenes look at the making of the "Never Ordinary" campaign.