September 19, 2023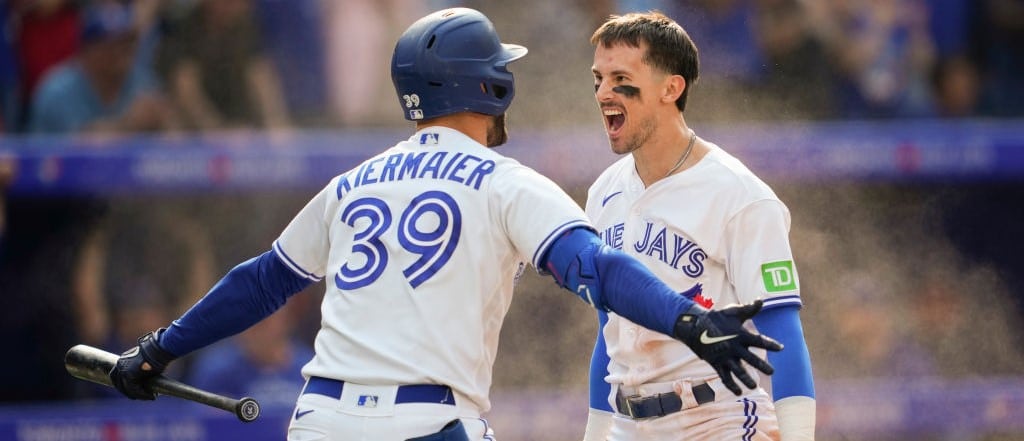 The Toronto Blue Jays pulled an impressive trapeze act last week. After swinging low during a four-game sweep by the Texas Rangers, the Jays' fortunes soared with a sweep of the Boston Red Sox, punctuated by back-to-back walk-off wins at Rogers Centre over the weekend.
And that sets up the final act: two weeks to protect their wild-card standing and qualify for the American League playoffs. The weekend's high-pressure wins mean the Jays are in the second wild-card spot, a game ahead of Texas and Seattle. One of those three teams will be left without a seat when this game of musical chairs ends on Oct. 1.
Bet on Blue Jays vs. Yankees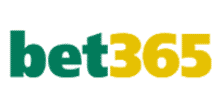 NYY -105
TOR -115
Their final run of games starts with a three-game set against a traditional rival, the Yankees, whose playoff hopes all but disappeared with a loss in Pittsburgh on Sunday. Unless New York can pull off a near-miracle and make up six games with only 12 remaining, it will miss out on the playoffs for the first time since 2016. Think the Jays wouldn't love to be part of putting those guys away after all the abuse they've taken from the Yanks in the past?
The Jays are ever-so-slight favourites (-115) at bet365 in Tuesday's series opener, with Yusei Kikuchi on the mound opposite converted reliever Clarke Schmidt.
Blue Jays vs. Yankees odds
All odds courtesy of

About the Blue Jays (83-67 SU, 69-81 ATS, 63-79-8)
The Jays could really use a strong finish by Matt Chapman to book end his unusual season. His walk-off triple off the centre field wall Sunday scored Cavan Biggio and capped the Jays' win. He had just been activated three days earlier after missing time with a fractured middle finger.
Chapman began the season with the glint of an MVP candidate, with a 1.152 OPS, five home runs and 15 doubles in the first month, but his production nose-dived after that and the injury came at a bad time. Still, it's never sound thinking to write off a player of this talent level. Chapman has the best hard-hit rate in the major leagues and is in the 86th percentile for range at third base. Getting him healthy shortly after Bo Bichette's return could be the difference between the Jays making a World Series run and missing the dance altogether.
About the Yankees (76-74 SU, 72-78 ATS, 67-78-5 o/u)
Nothing could embody what has, so far, been a cursed season for the Bombers than the loss of their top prospect, Jasson Dominguez. Just when he was beginning to display his prolific talents, with a .980 OPS and four home runs in his first eight major league games, the centre fielder tore the ulnar collateral ligament in his right elbow. He is scheduled to undergo season-ending Tommy John surgery Wednesday, putting him on target to return around mid-season of next year.
The most stunning aspect of this Yankees team is its offensive futility, which will sound familiar to Jays' fans. New York ranks 23rd with a .701 OPS, 29th with a .226 batting average, and 26th with a .304 on-base percentage. The only thing the Yankees have done like the Bombers of old is launch the occasional home run. Their 208 homers ranks seventh.
Led by Cy Young contender Gerrit Cole, the Yankees still pitch well – their 3.97 ERA ranks eighth – but even that has been eroded by injuries and the movement of some key bullpen pieces into the rotation by necessity.
Vladimir Guerrero Jr. over 0.5 home runs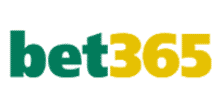 +525
Probable pitchers
Toronto: LHP Yusei Kikuchi (9-6, 3.81 ERA, 9.54 K/9, 1.25 WHIP)
From July 16 to Aug. 15, the Jays' lefty had perhaps the greatest month of his career. He went 2-1 with a 1.29 ERA, holding opposing batters to a paltry .535 OPS. The Jays would love for Kikuchi to rediscover that form for these final two weeks. In the five starts since that torrid stretch, Kikuchi is 0-2 with a 5.62 ERA and opposing batters have a better-than-average .752 OPS. He remains a tough at-bat, with a 95-mph fastball and two of the best breaking pitches from any left-handed starter in baseball. Per Baseball Savant, Kikuchi's breaking pitches are in the 91st percentile for run value in MLB. He also has pitched very well to these Yankees hitters. Aaron Judge is batting .167 in 18 at-bats off Kikuchi. Giancarlo Stanton is batting .083 in 12 at-bats off him.
New York: RHP Clarke Schmidt (9-8, 4.56 ERA, 8.75 K/9, 1.34 WHIP)
Once the Yankees fell out of contention, they decided to let a couple of relievers audition for rotation spots in 2024. And, thus far, Schmidt and Michael King have given the team some reason to believe they could be starters in a rebuilt rotation next season. Schmidt has been uncharacteristically walk-prone in these last three starts, walking six batters in 13 innings while pitching to a 4.95 ERA, but he is striking out exactly a batter per inning. Of course, they will then have to backfill those bullpen spots as Schmidt was one of the Yankees' better middle relievers in 2022 and for parts of 2023. Schmidt mixes in cutters with a mid-90s fastball, changing speeds with his slider and changeup. His arsenal is deep enough to suggest his future is as a starting pitcher rather than a reliever. Now he just has to prove it.
Weather
The forecast calls for first-pitch temperatures of about 19C and a fairly steady wind blowing directly out to centre field at about 9 km/h.
Betting trends
Both of these lineups have been disappointments all season. That makes for one very consistent trend. The Yanks and Jays both are in the top 8 in MLB for having their games finish under the run total. Combined, the two teams have hit just 43.3% of their overs. Keep that in mind when monitoring the run totals all week.
Building on that point, the teams have hit the under in five of their seven head-to-head matchups this season.
The Jays don't just have a low-scoring offence, but a slow-starting offence. They are 69-81 in the first five innings run line, the fourth-worst such record in MLB.
Player prop trends
Whit Merrifield was dropped in the batting order in late August and has struggled ever since. In 14 starts since Aug. 27, he has gone hitless five times and failed to eclipse 1.5 total bases in 11 of those contests.
Danny Jansen seemed to awake George Springer's bat by having a dugout conversation with him right before Springer's base hit up the middle in Saturday's game. That gained Jansen the nickname, "Bat Whisperer." He'll have to continue the conversation, however, as Springer remains in a 2-for-24 slump. More to the point, the leadoff hitter hasn't scored a run in eight straight games.
Wagers to consider
Given the confluence of trends outlined above, it would be foolish not to consider taking under 8.5 runs in this one. Want another reason to consider it? Schmidt has never allowed an earned run to the Blue Jays in 8 1/3 innings pitched, piling up 12 strikeouts in that span with just four walks against them in his career.
After hitting just three home runs in all of August, Vladimir Guerrero Jr. appears to be finding his power stroke. He had gone deep in three straight games before being held to a single on Sunday. Like most power hitters, Guerrero hits them in bunches, which makes +525 a more-than-fair price for Guerrero to go deep in this one. He is one of the few Jays who has hit Schmidt well, going 2-for-5 with a homer and three RBIs.
Other MLB games on Tuesday
Away Team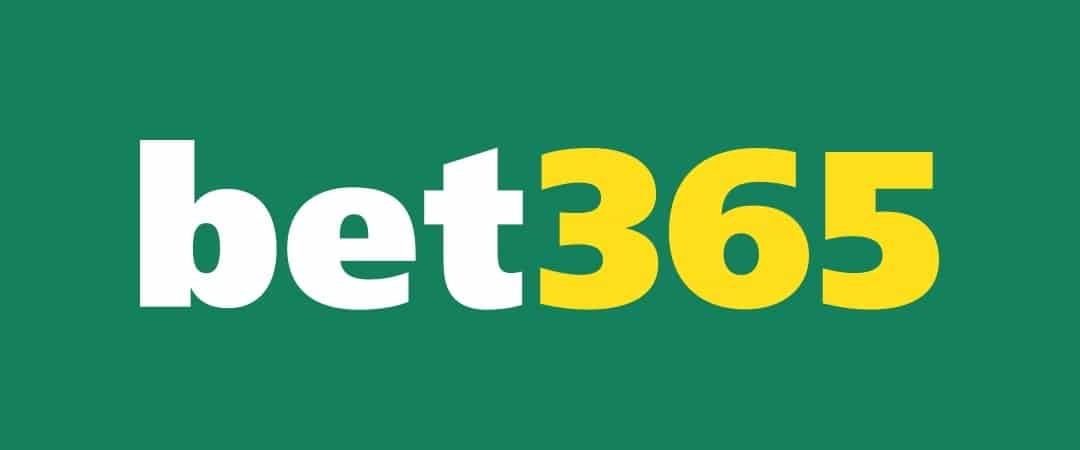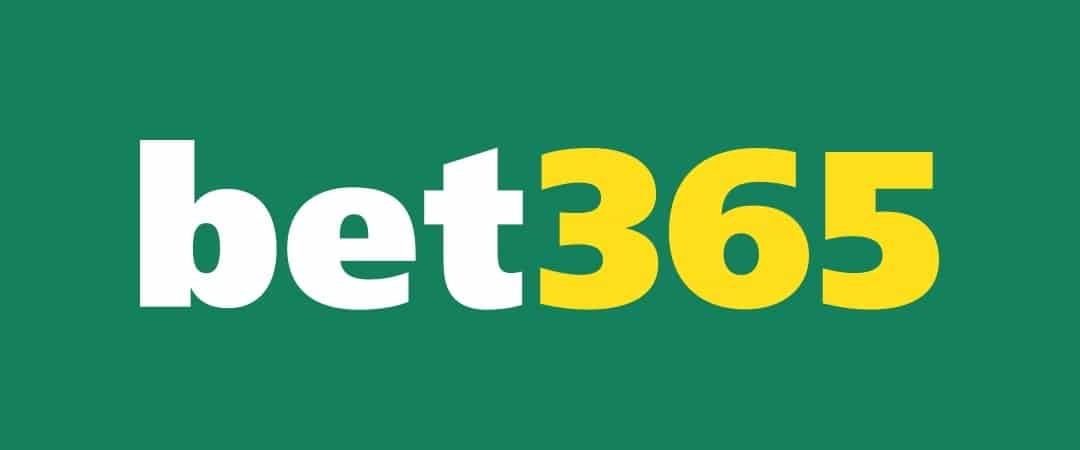 Home TeamTime (ET)New York Mets+140-160Miami Marlins6:40 PMLos Angeles Angels+180-220Tampa Bay Rays6:40 PMMinnesota Twins-140+120Cincinnati Reds6:40 PMChicago White Sox-105-115Washington Nationals7:05 PMPhiladelphia Phillies+180-220Atlanta Braves7:20 PMPittsburgh PiratesOTBOTBChicago Cubs7:40 PMCleveland Guardians-155+135Kansas City Royals7:40 PMMilwaukee Brewers-125+105St. Louis Cardinals7:45 PMBoston Red Sox+160-180Texas Rangers8:05 PMBaltimore Orioles+120-140Houston Astros8:10 PMColorado Rockies+220-270San Diego Padres9:40 PMSeattle Mariners-220+180Oakland Athletics9:40 PMSan Francisco Giants+125-145Arizona Diamondbacks9:40 PMDetroit Tigers+205-245Los Angeles Dodgers10:10 PM